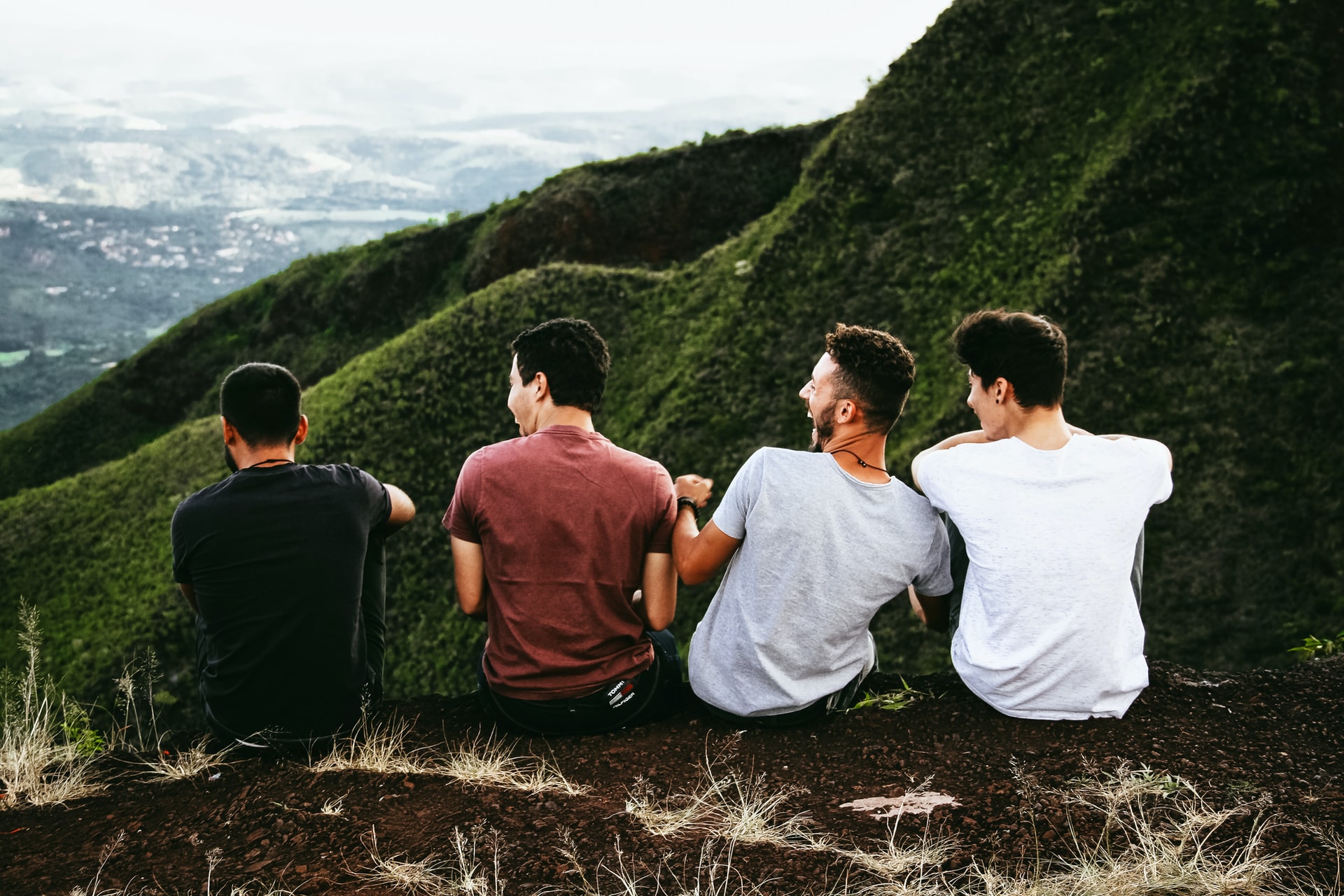 We've all been there: you're out with your friends, enjoying a night of vodka cranberries at A-House in P-Town, when it dawns on you. Is the fact that your friend group consists solely of other attractive white gays a symptom of some deeply systematic issues that you're unknowingly contributing to? Ugh!
But don't stress out about it. Here are five simple ways you can steer clear of having those icky conversations altogether and get back to just being a fun, easy-breezy, hot group of white people!
1. Emphasize How Diverse You Are—In Other Ways!
Sure, the ethnic makeup of your squad might look like a who's who of the clientele at your local Uniqlo outlet, but that doesn't mean you're not diverse. Now is a great time to suddenly care about Andrew's Jewish heritage. And let's not forget about intellectual diversity; Ryan is an out-and-proud moderate Republican!
2. Launch Into A Tirade About Katharine McPhee
The social effects of systemic segregation are clearly important issues that require some uncomfortable conversations—but so does Taylor Hicks' undeserved victory over Katharine McPhee during American Idol's fifth season! By the time you've all finished gushing about her heartfelt performance of "Over the Rainbow," the homogeneity of your closest group of friends will be the last thing on anyone's mind.
3. Jangle Some Keys
If someone directly confronts you about the startling sameness of the fit white men in your posse, a diversion is always a safe bet. Try dangling your keys in front of their face until they forget what they were saying! Soon you'll be back on your oversized swing avoiding the crushing reality that you've spent years cultivating a social circle that looks, acts, and sounds exactly like you.
4. Post A Protest Selfie
Instead of doing the uncomfortable work of sitting down and actually hashing out the reasons your friend group consists solely of attractive white men, just gather your buds together for a good old-fashioned protest selfie! By visibly standing up for a cause, you can safely absolve yourself of any problematic behavior for a little while.
5. Pretend To Fall Into The Pool
If all else fails, an easy way to shut down the conversation is to simply topple sideways into the pool. You will feel the instant relief immersed in the refreshing, cool water the same way you feel relief while immersed in your homogeneous social spheres. This is P-town, after all!
Sure, expanding your social circle to include people who don't look exactly like you could broaden your worldview and help you see things from a new perspective—but that sounds like a lot of work! Instead, keep these tips in mind and you'll be free and clear of any pesky thoughts about the problematic aspects of gay culture.
Friends
Hot Gays
Hot White Gays
Race
Race and Ethnicity
racism
Social Segregation
Systematic Racism
Body & Self-Care, Highlight, List, Thriving