Are you really a queer woman if you didn't have crushes on all your teachers? What about every adult woman in any movie ever? Well, you definitely lost your mind about one in particular: Jennifer Honey; Matilda's teacher in the 1996 classic, Matilda. This kind and nurturing lady was also the sexiest bombshell you'd ever seen—but do you remember all the other ladies that stole your heart as a child? Here are 5 other super babelicious babes you may remember that- despite their hotness- still can't compete with Miss Honey.
1. The Mom in Mrs. Doubtfire
Dayum! Miranda Hillard A.K.A. Sally Field ruined our little gay lives back in 1993 as the no funny business architect and mother of three in Mrs. Doubtfire. I mean look, at that power suit!
But, just because she also played a motherly brunette who acted alongside little Mara Wilson in the 90s, doesn't mean she comes anywhere close to the sexiness of Miss Honey, who showed Mara so much more love and care. She can rescue me from "The Chokey" any day!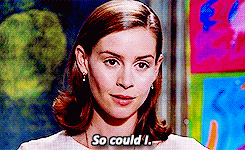 2. Chessy from The Parent Trap
Ah, yes, childhood you's favorite lesbian. Hallie's housekeeper, Chessy, may have gotten with that bald butler at the end of the movie, but we all know he was just a beard. Her over-sized denim shirt and low voice gave you very specific feelings. If only you could've eaten her chili and cornbread.
Even though Chessy and Miss Honey both have BCE (Big Caregiver Energy), Miss Honey exudes a kind of gentle, feminine elegance that has us begging her to teach us those multiplication tables, if you know what I mean.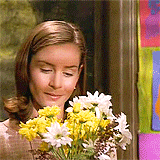 3. The Gym Teacher from The Princess Diaries
Oh, man. Mia's gym teacher, Ms. Anita Harbula, could yell at us about sports any day. Even though she had really long acrylic nails, she was still butch in our hearts—mostly because she was a gym teacher. She was an absolute bombshell. Although we would all run to her aid if she got hit in the head with another softball, she'll never be as sexy as the sweet, bookish, Jennifer Honey.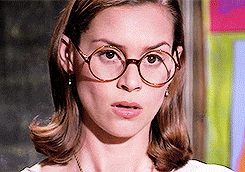 4. Aunt Viv from The Fresh Prince of Bel Air
Babe alert! The original Aunt Viv had us swooning in an array of beige pantsuits, and we all knew she was way to good for Uncle Phil. When she broke out those killer moves in dance class we lost our minds, but she's no match for Jennifer Honey, whose traumatic childhood made us be like, "can we unpack your emotional baggage together?!"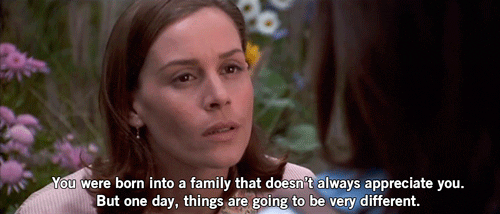 5. Aunt Becky from Full House
Alright, this one is hard to beat. While most girls were obsessed with Uncle Jesse, we were obsessively rewinding VHS tapes to watch scenes with aunt Rebecca over and over. When she mentioned that she went to a private all-girls school, resulting in her playing Romeo in the school play you were like, "okay, lezzie." And if she's anything like actress Lori Laughlin who portrayed her, she'll make sure your kids get into the best universities!
No matter how you slice it, Becky was a TOTAL SMOKESHOW, but she still has nothing on Miss Honey, who literally would never give her heart away to a man. Miss Honey was a super single gal, almost like she was signaling to queer girls that we had a chance with her. No one will ever be more smokin'.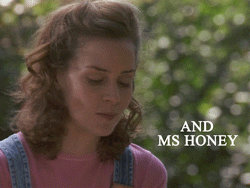 We hope this list jogged your memory and maybe even turned you on a little bit. If you're reminiscing about being confused and closeted, but also happily obsessed with middle aged women, then we've done our job. Just remember: no matter how many super fiery hot babes you encounter in your lifetime, none of them will ever be hotter than Miss Honey.
1990s
Babes
Books
Children's Literature
Hot Women
Iconography
Icons
Lesbian
Matilda
Nostalgia
Pop Culture
Bops, Column 2, Culture & Travel, List, Sex & Dating, Thriving